Apologies in advance that this could become a bit of a rant. However I inhabit my little corner of the internet so as I can express myself so surely a little rant from time to time is acceptable??
I think as parents we all have certain aspects of our parenting that we really hold dear. I don't mean the screen time limits that we say exist but fall by the wayside for the sake of a bit of peace ,but the really important things that matter to you as a parent. It might be cooking food from scratch , or everyone sitting around the table together . It may be ensuring you get the kids out into nature and exploring. It may be ensuring books are a way of life or that they are able to express themselves with art and crafty activities. There are just some things along this parenting journey that you're not willing to let go off because they are important to you.
I mentioned in this previous blog post about how the older I get the more confident I get in expressing my opinions. This goes together I think with backing and defending my parenting style to the hilt. Something I learnt just this week.
Small girl turned 10 this week. She had a fab time , has already worked out how to turn one special day into one special week and does rock a birthday. We went out for dinner with a group of her family and maybe I was particularly irritated that day or maybe ,I think more likely,that I'm so fed up of the kind of nonsense we sometimes spout around our children that on this occasion I had to pick up on it.
Small girl was talking about a boy in her class and how she didn't like him and he was mean to one of her female friends.
"Oooo he must like her " someone said.
"boys are always mean to girls they want to be their girlfriend!"
Now. I have heard this narrative a million times. From when I was a child through to now and usually I can turn a blind eye but actually no.
Let's not tell her things like that I suggested. I don't want her growing up thinking if a male is nasty or horrid to her that she should just be flattered by the attention. I said it with a smile , I didn't go on to do the monologue that was in my head about how bloody dangerous this message is to both boys and girls and maybe I should have because the second I opened my mouth I saw it. The collective eye roll. The collective tut thinking "here she goes again on one of her crazy feminist rants"
I've seen it before.
I've seen it when I pick up on phrases like "don't be such a girl" when a boy dares express emotion.
I've seen it when I ask people not to tell teen girl to 'dress more like a girl'
When I've tried to explain how toxic masculinity is harming our boys as well as our girls.
I've seen it a lot , and I think often it has quietened me.
This time it angered me. I am more than aware I cannot police language around my daughter always. I can though I think ask people who she trusts and loves to be mindful of what messages they send to her and I will.
I want my daughter to know for sure there is nothing she can't do. That she is strong and powerful and brave and intelligent and that she can change the world.
It's a massive shame that here in 2018 we're still pedalling ridiculous gender limiting ideas but I always have to challenge them in front of her in the hope that one day she'll do the exact same thing. That's more than worth a few eye rolls.
Follow @daydreamer_mum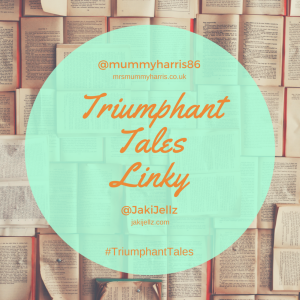 <div style="text-align: center;"><a href="https://whitecamellias.com" target="_blank"><img src="http://whitecamellias.com/wp-content/uploads/2018/03/StayClassyMama-Featured-Blogger-badge.png" title="#StayClassyMama Featured Blogger Badge">