I moan about the school run , quite a lot.
I moan we live so far from school when there's a lovely one virtually in our back yard . When we first came here I started the big ones there and everyone settled so well I couldn't stand to move them when we began to live further away. So for 10 years almost we've been getting the train , then doing the 20 minute walk to school. In the winter I really moan. When the train is crowded or late or cancelled I grumble .
The last few weeks though ,there's been a realisation that time is ticking on our school run together. One day it'll no longer be part of our routine .
You see I realise that the school run isn't 'just ' the school run.
It's the only time of day that it's just me and small girl and she has my total undivided attention.A rarity with 3 siblings.
It's the time of day she leaps and twirls ands bounds with total abandonment , a freedom she has that she is oblivion what anyone else around her may think of the girl dancing her way to school.
It's the time she practices being other animals 'just in case ' We read AniMalcolm recently , I blame that.
It's the time we make plans for the next day , or week or school holidays.
It's the time she invents recipes to make when she gets home.
It's the time she fills me in on what she's been up to at daddy's when she's away from me .
It's the time she tells me if she's fallen out with friends and is feeling lonely or upset.
It's the time I tell her stories about when I was at primary school.
It's the time we sometimes hold hands ,something which has become less and less something we do.
It's the time she loves her current book so much she's reading on the train , stood up on the train platform she's so engrossed and I giggle at my cute little bookworm
It's the time we discuss our disagreements when mummy has been snappy mummy during the morning chaos when she's asked a dozen times to "please put on your tights"
It's the time we then hug out those disagreements and I buy guilt pain au chocolates …..what a sucker !
It's the time that not only does she have my full attention but I have hers and that's such a precious gift.
I'm going to stop whining about the school (or try certainly) and be grateful for those moments that start and end her school day. That we enjoy one another company and have conversations that I am certain I would not have with any other person in the world.
The clock is ticking .
1 year and  and counting…
Then there'll be no school run , no sneaky hugs and random school run chats .
I'm going to miss them.
I'm taking part in the Mummy Monday linky with Becca from Becca Blogs It Out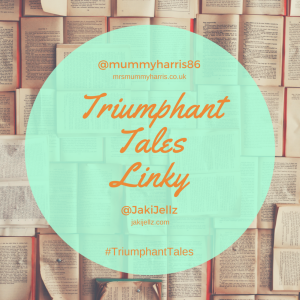 <br />
<br />
<br />
<p>
<a href="https://lucyathome.co.uk&#8221; title="Lucy At Home"><img src="https://lucyathome.co.uk/wp-content/uploads/2017/11/badge.png&#8221; alt="Lucy At Home" style="border: none;" /></a>
Follow @daydreamer_mum
My Facebook page is here